Sunbelt Ford Pickup & Delivery
Have Our Sylvester, GA Ford Service Center Pick Up Your Vehicle & Deliver It Back Fully Serviced!
Sunbelt Ford aims to make service as seamless as possible. That's why our Ford service center in Sylvester, GA provides Pickup and Delivery. This service convenience takes the stress out of service visits and puts time back in your day.
If Ford owners from Sylvester and Worth County ever feel like there's not enough time for maintenance, we have the solution. Have us pick up your Ford, service it in Sylvester, and return it back to you ready to drive again. A convenient service experience awaits at Sunbelt Ford when you schedule Pickup and Delivery.
3 Simple Steps to Ford Pickup & Delivery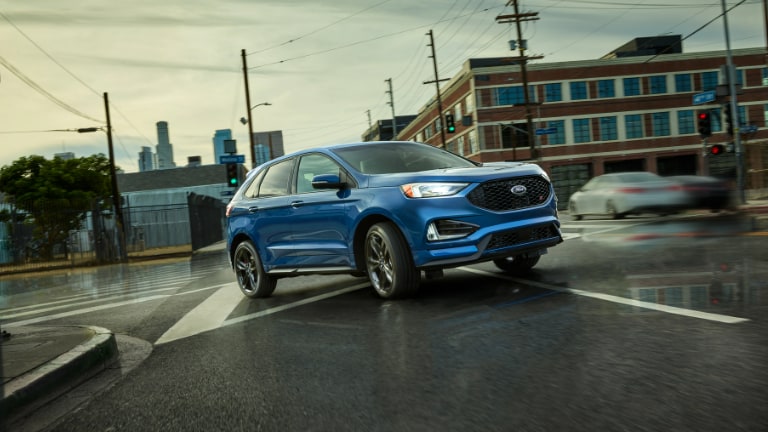 1. We Pick It Up
---
Hand over the keys to the Sunbelt Ford service team. One of our representatives will pick up the vehicle at your provided location, whether that's home or work. There's no need to wait at our Ford service center in Sylvester, GA. You can stay put and focus on your job or other items on the daily agenda.
Contact us for more information about Ford Pickup and Delivery mileage restrictions. We provide this service amenity to all Sylvester, GA locations and some surrounding areas in Worth County.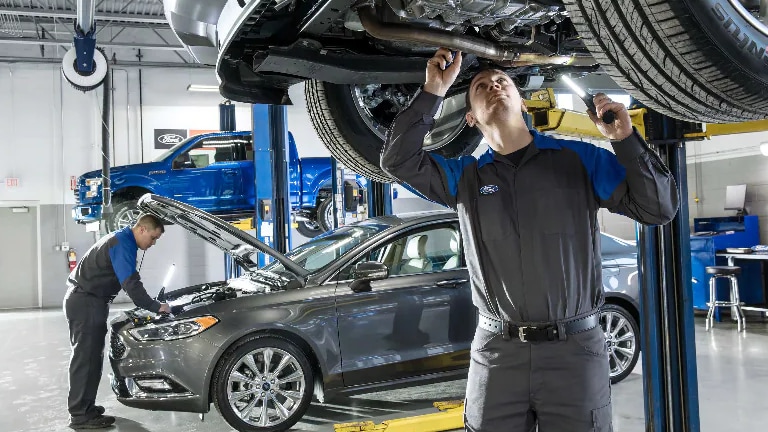 2. We Service Your Vehicle
---
While you continue tackling your to-do list, we get to work on your Ford. The Ford-certified technicians in Sylvester, GA have the knowledge and the experience to repair your vehicle. We use genuine Ford parts while servicing your truck, car, or SUV. While we are meticulous with all repairs, our team also works quickly to return the vehicle back to you. Ford Pickup and Delivery is incredibly timely!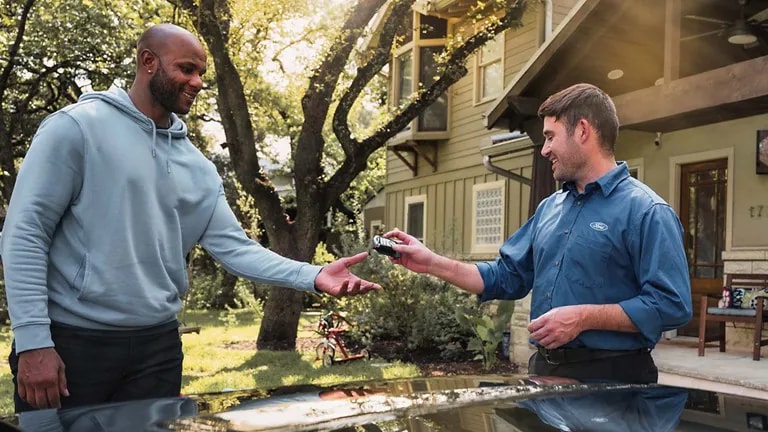 3. We Drop Off Your Vehicle
---
No driver wants to go without their vehicle for an extended time period. We strive to return your Ford fully serviced and in a timely manner. Tell us where we should drop off your Ford and hand back the keys. Then you can hit the open roads of Worth County once again!
Schedule Pickup & Delivery Service with Sunbelt Ford
Click the 'Schedule Service' button below to book an appointment for Ford Pickup and Delivery. Schedule service for Pickup and Delivery to make future maintenance appointments with Sunbelt Ford more seamless!
Frequently Asked Questions